Explore True Canadian Nature
Find Adventure In Algonquin
Escape the everyday, discover the extraordinary
Algonquin Accommodations is your doorstep to one of the greatest natural playgrounds in the world. Find unforgettable wildlife experiences, bold backcountry adventures and mindful moments just steps away.
The gateway to Algonquin. Whitney offers endless wilderness adventure and easy access to the famous Algonquin Park.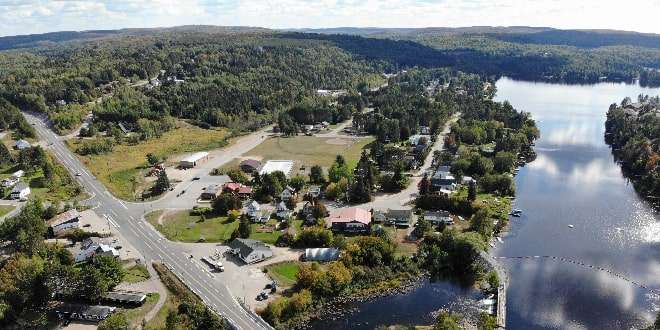 Algonquin Park and South Algonquin are a hiker's paradise. Plan your path using these resources: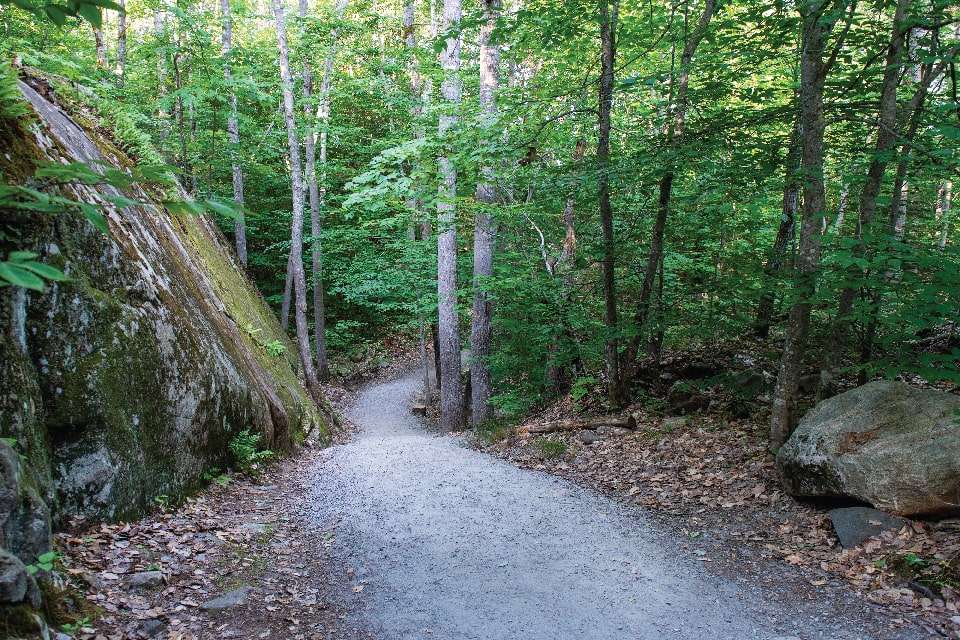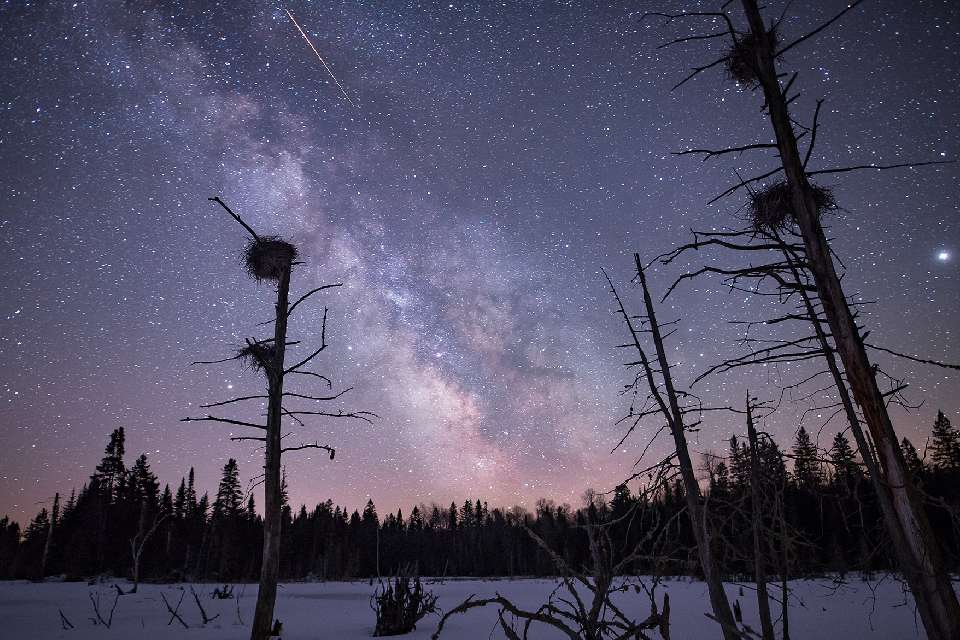 Watch a meteor shower light up the sky, look for auroras or simply take in the wonder of the Milky Way. Don't forget to take in the Perseids meteor shower from July
25 to Aug 18, peaking August 12/13 each year
Stargaze from our firepits

Ask us for the best spots

See our Blog for the best meteor showers of the year
We are located steps from the historical town of Whitney – a place to eat, shop, watch the rapids and enjoy a slower pace. Take in these historical hotspots: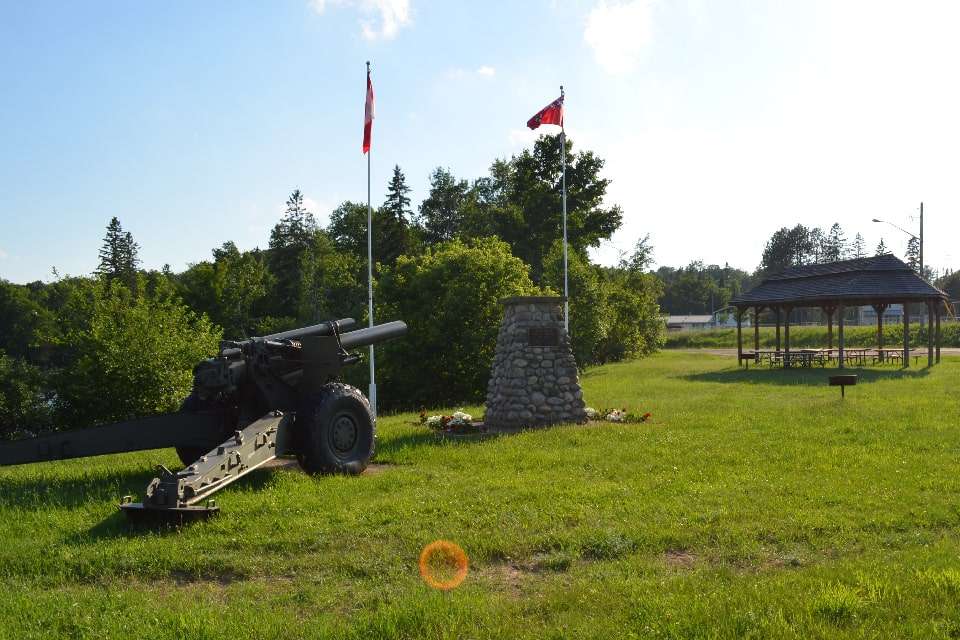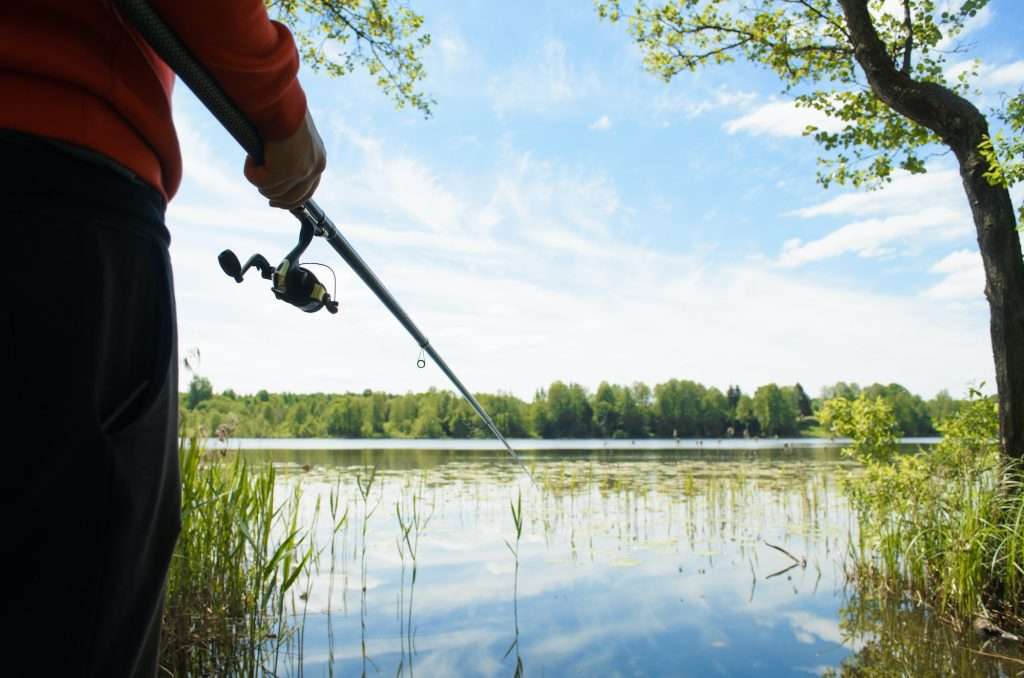 If you're looking for a well stocked lake, you've come to the right place.
Ask us about the best spots

Borrow gear through nearby Tackleshare sites
If you're looking for sandy shores and a place for a dip, you have plenty of options, including: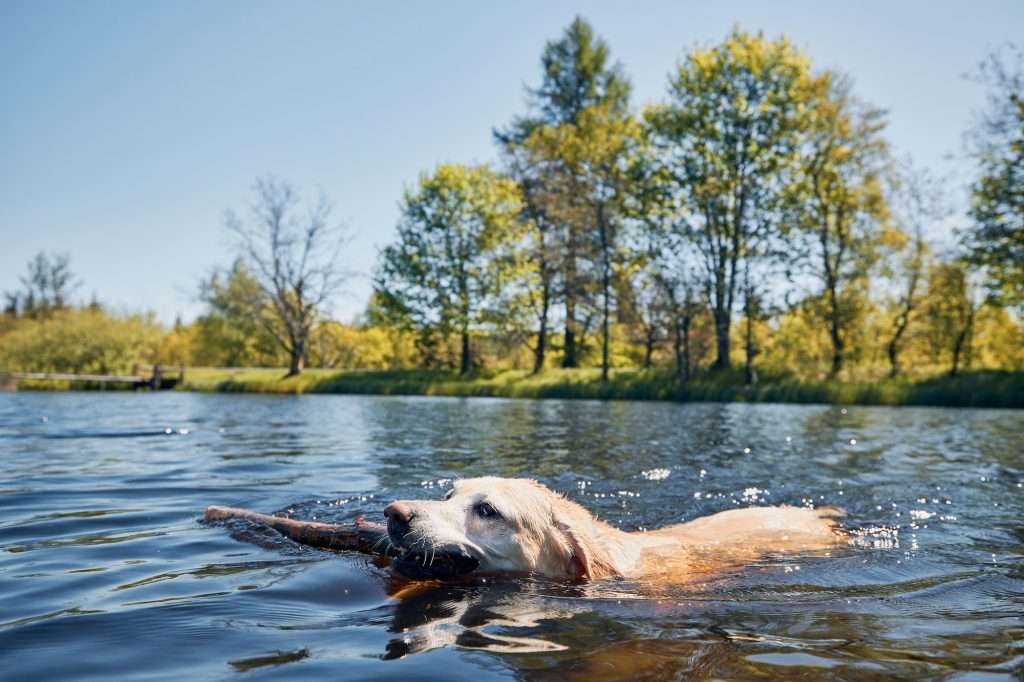 Algonquin is known around the world for its canoeing. From beginners to old hands, there are plenty of backcountry trips and gentle routes to choose from:
Wildlife Watching in Algonquin
Join a wolf howl, listen to the call of a loon and spot of the 55 mammal species and over 140 birds that call Algonquin home.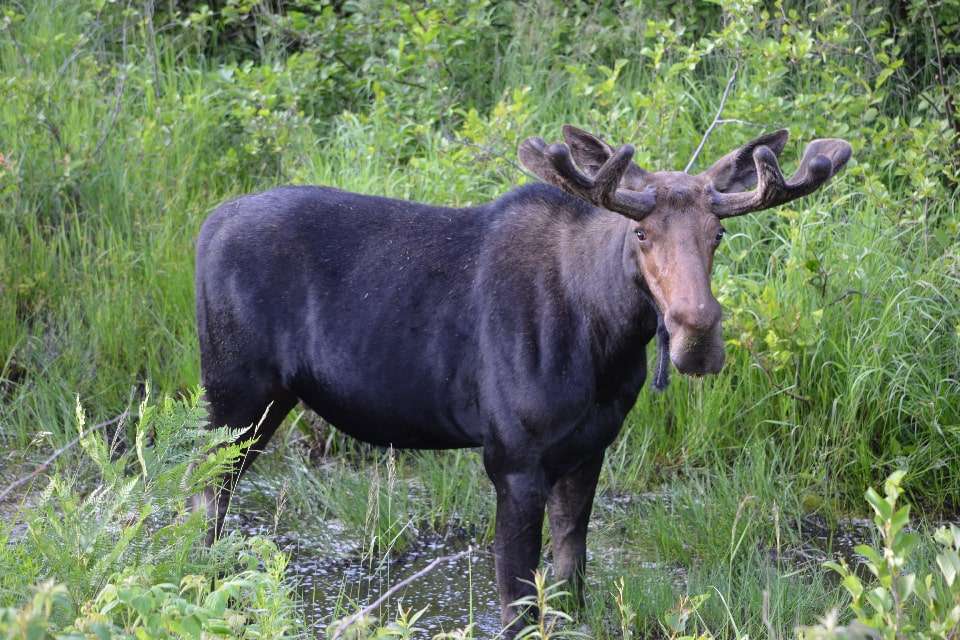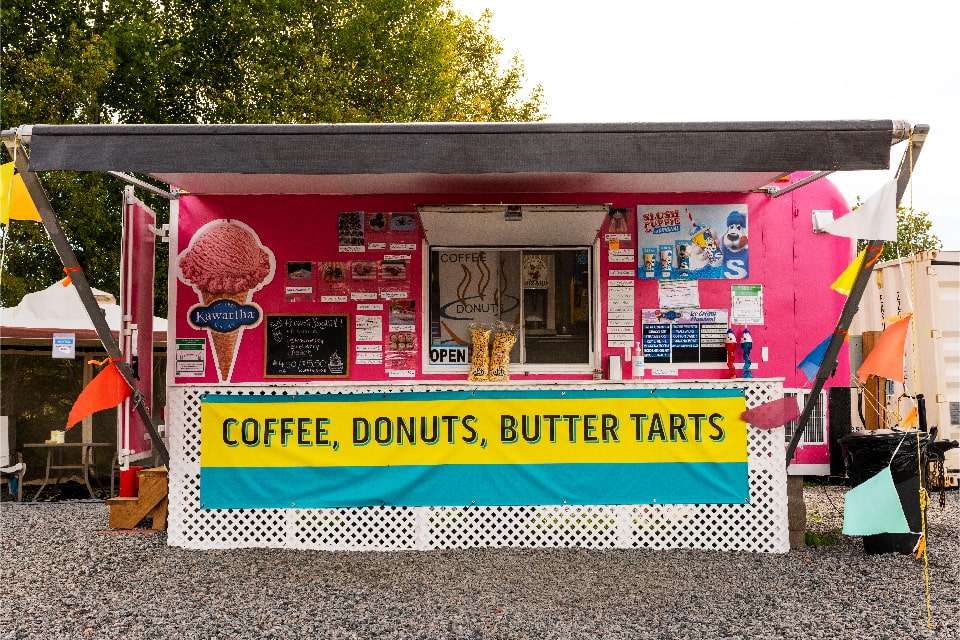 Food & Dining in Algonquin
From eat-in to take-out and fine dining along the docks, Algonquin and South Algonquin serve up cuisine for all travelers. 
Festivals & Events in Algonquin
Both Algonquin Park and South Algonquin have plenty of events and experiences you can join year round.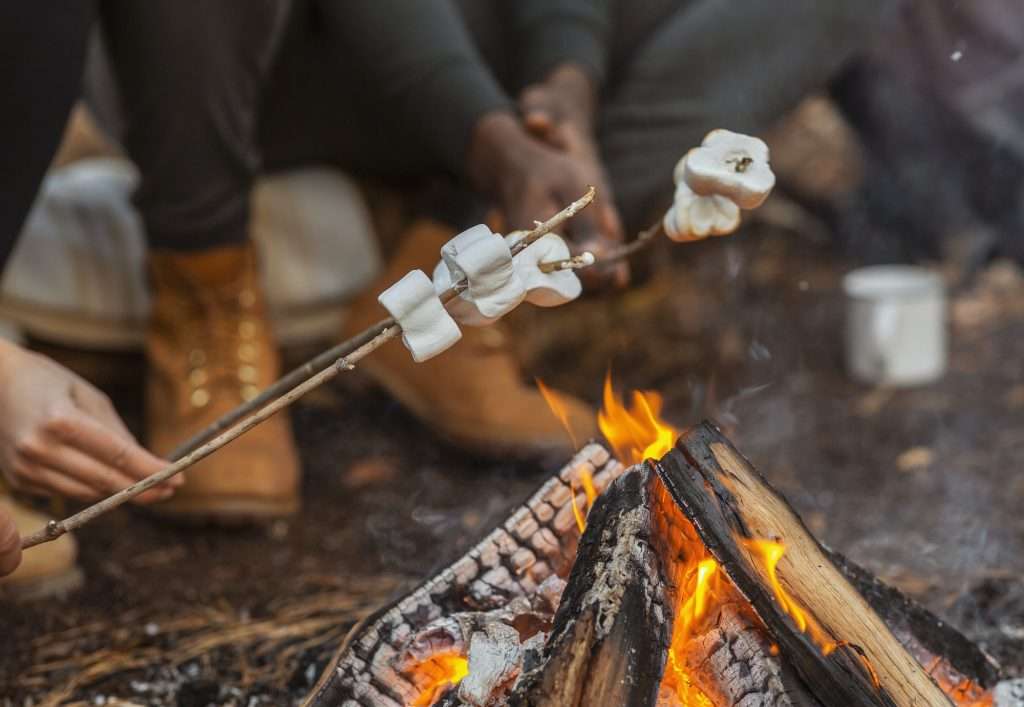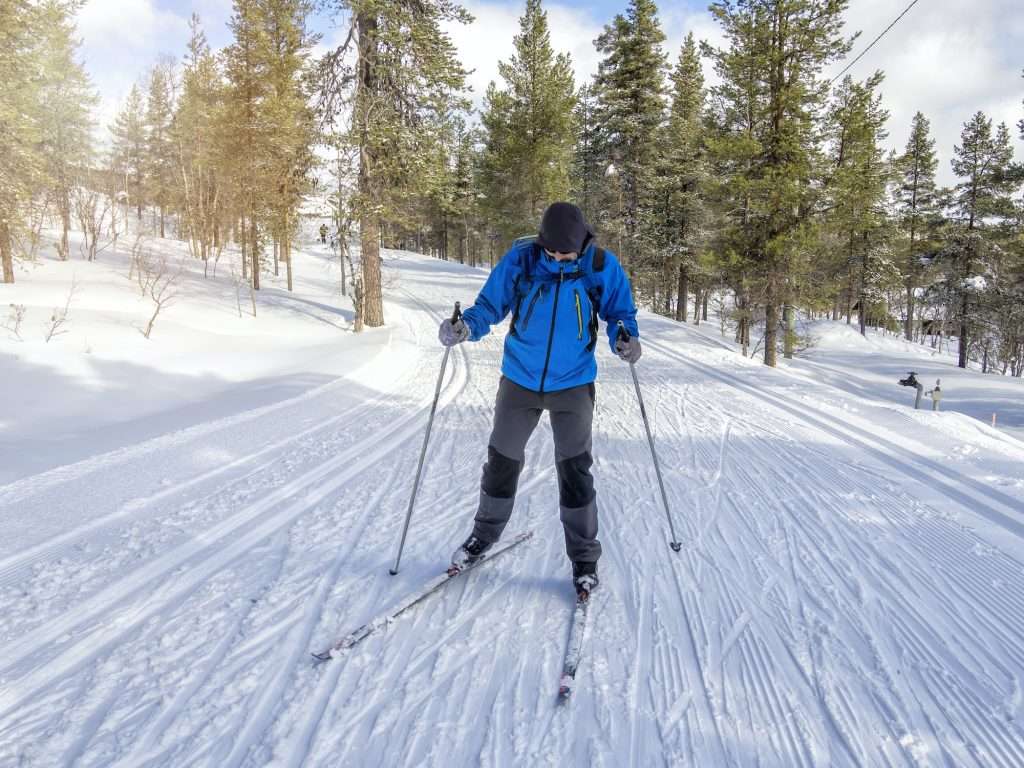 Nordic Skiing in Algonquin
Snowmobiling in Algonquin
South Algonquin has long been a popular spot for snowmobilers. Here's where to find the best spots: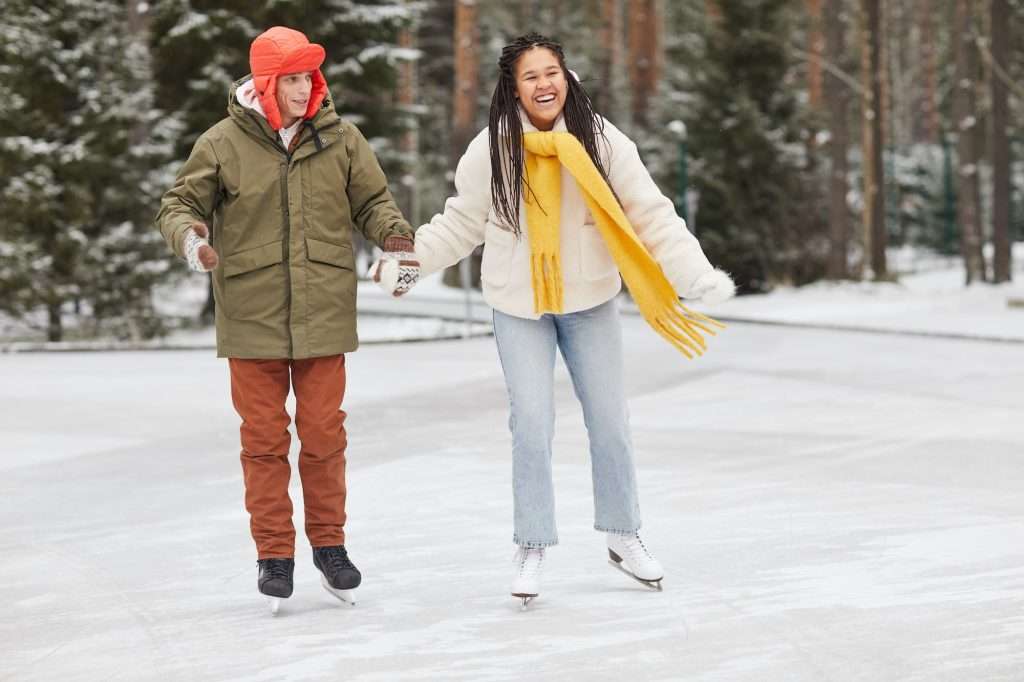 Pack your skates or rent ones for free from us and enjoy skating in a winter wonderland. 
South Algonquin is a prime ATV destination, offering scenic trails along the border of Algonquin Park. Explore the rugged wilderness on an ATV, experience the breathtaking beauty of the natural surroundings.
Enjoy scenic ATV trails in South Algonquin

Explore the rugged wilderness on an ATV

Experience the breathtaking beauty of natural surroundings along the border of Algonquin Park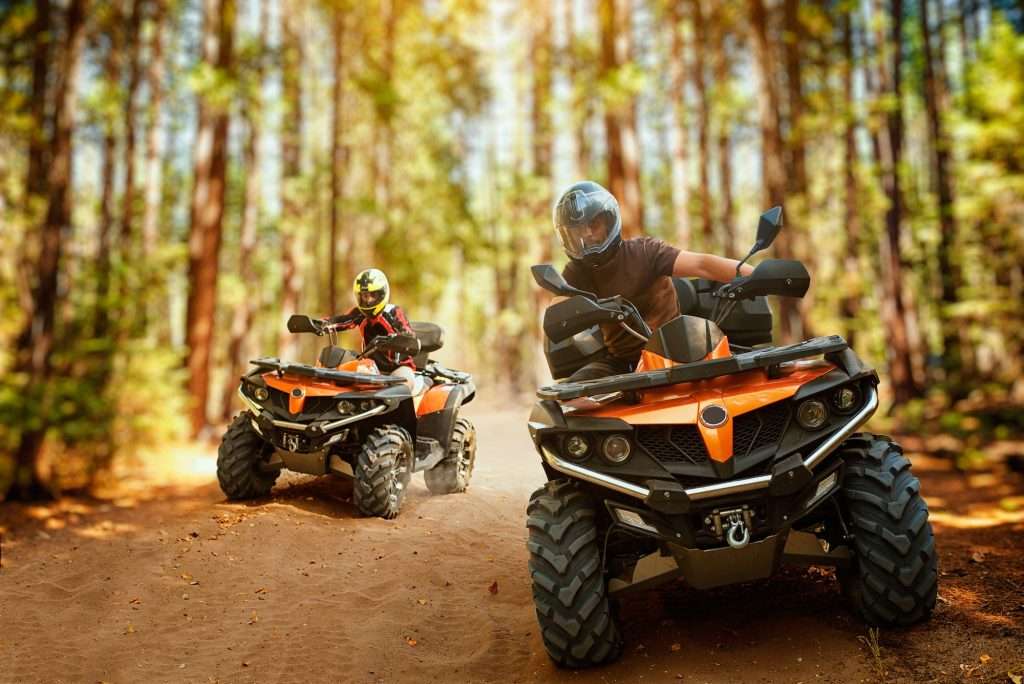 Algonquin Park is a popular destination for photographers, offering breathtaking landscapes, wildlife, and scenic vistas. From its rolling hills to its serene lakes, Algonquin Park provides ample opportunities for capturing stunning images.
Experience diverse photography opportunities in Algonquin Park

Capture stunning images of rolling hills and serene lakes

Spot wildlife such as moose, black bears, and beavers

Immerse in nature and landscape
Painting in Algonquin Park offers breathtaking natural beauty and inspiration for artists, with a rich history of painters including the famous Tom Thomson. See the vibrant colors of fall foliage and wildlife in their natural habitats.
Explore the rugged wilderness and capture its beauty in your paintings.

Enjoy the peaceful atmosphere while surrounded by the stunning scenery of Algonquin Park.

Immerse yourself in nature and create unique, memorable pieces inspired by the park's landscapes and wildlife.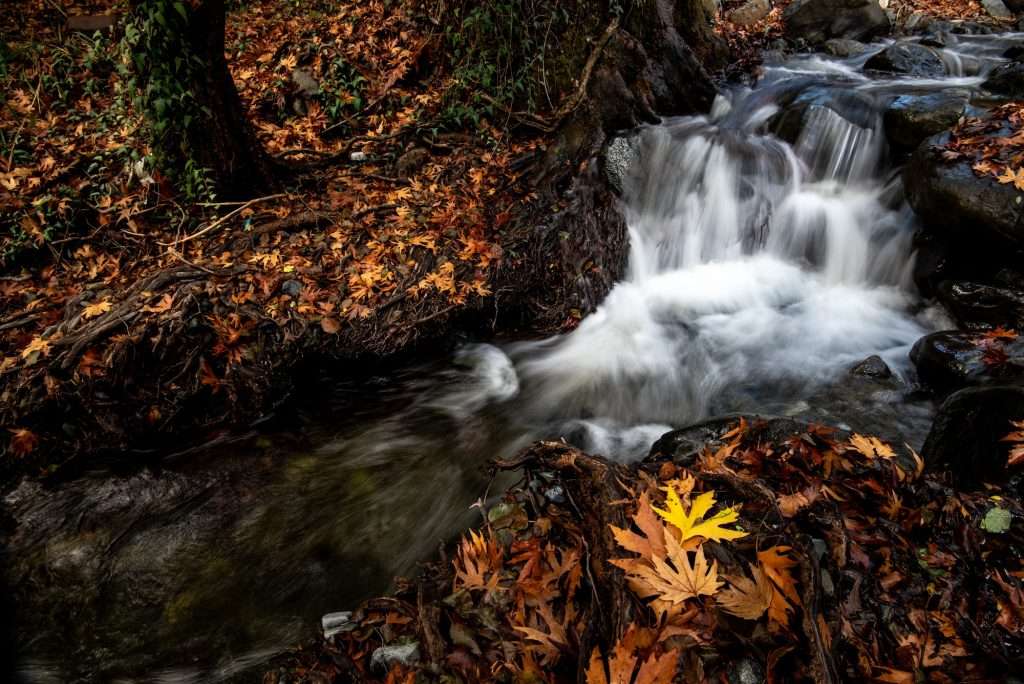 South Algonquin is a wonderful haven for waterfall enthusiasts, boasting multiple breathtaking waterfalls to explore. Some of the must-see falls include the falls at the Rolling Rapids Motel, along with four other stunning, picturesque, and unique falls that can be found along the old railway bed trail that follows the Madawaska river and include the famous Pearly Shoots. Visitors can also experience the awe-inspiring Bark Lake falls, the Caster Oil Shoots and the Whitney Dam falls, offering a distinctive experience with their powerful, rushing waters and rocky terrain.