If you're looking for hotels or motels near Algonquin Park, you've come to the right place! 
Algonquin Park is one of the most famous Canadian destinations in the world and offers accommodation options for all kinds of travelers. 
From luxury resorts to hotels, motels and glamping getaways, you can find the perfect doorstep to the wilderness of Algonquin. 
Below are 9 different hotels near Algonquin Park, plus some other places to stay, categorized by their location, price, and the type of experience they offer. 
We've also called out any perks each hotel provides from free Algonquin Park day passes to pet friendly rooms and all-inclusive meals. 
Read on to find where to stay in Algonquin Park and begin planning your next trip today!
Also read: The Fascinating World of Albino Moose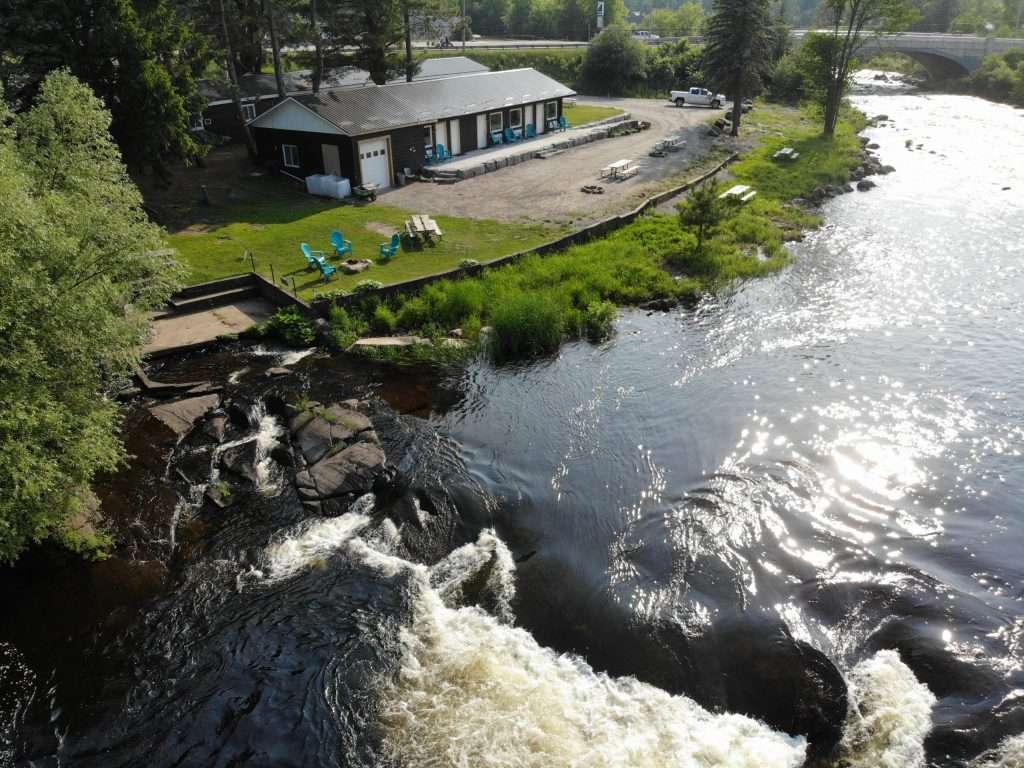 Budget Friendly Hotels Near Algonquin Park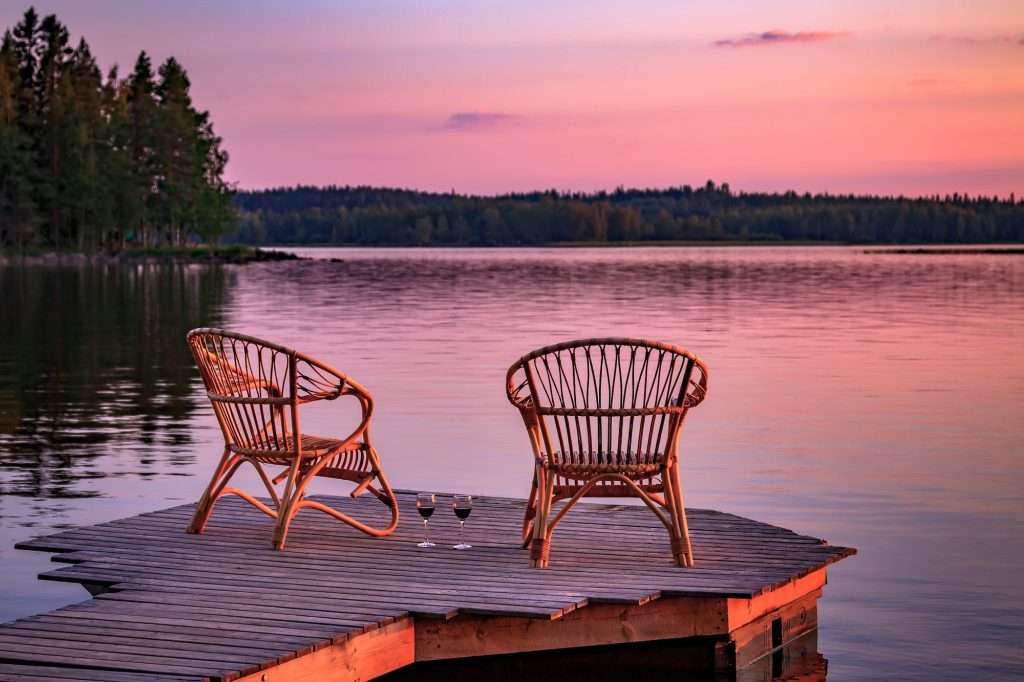 Luxury and Resort Hotels Near Algonquin Park
If you're heading to Algonquin for some R&R there are plenty of resorts and all-inclusive accommodations perfect for travelers looking to splurge a little and enjoy the comforts that come with a more luxurious experience . 
Learn more about four of the most popular resort hotels near Algonquin Park and the different experiences each has to offer.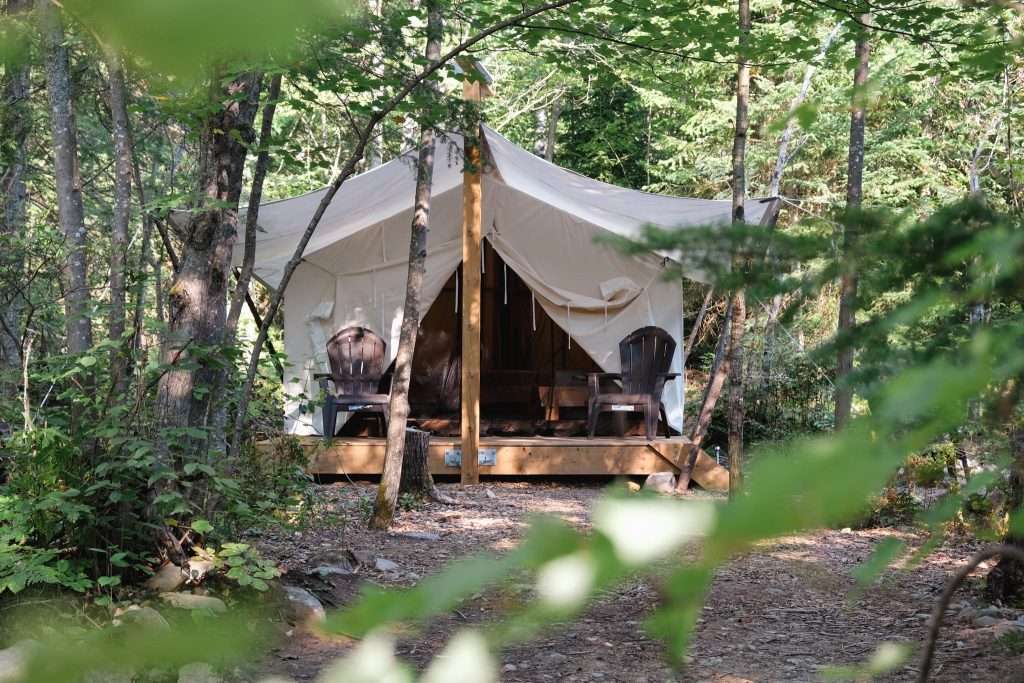 Other Places to Stay near Algonquin Park
If you don't need a doorstep between you and the Algonquin wilderness, Algonquin is home to some of the best glamping and camping experiences Canada has to offer. 
Explore these two places to stay near Algonquin where you can sleep directly under the stars and get close to everything nature has to offer.
Also read: Unless Your Inner Adventurer on The Old Rail Trail in South Algonquin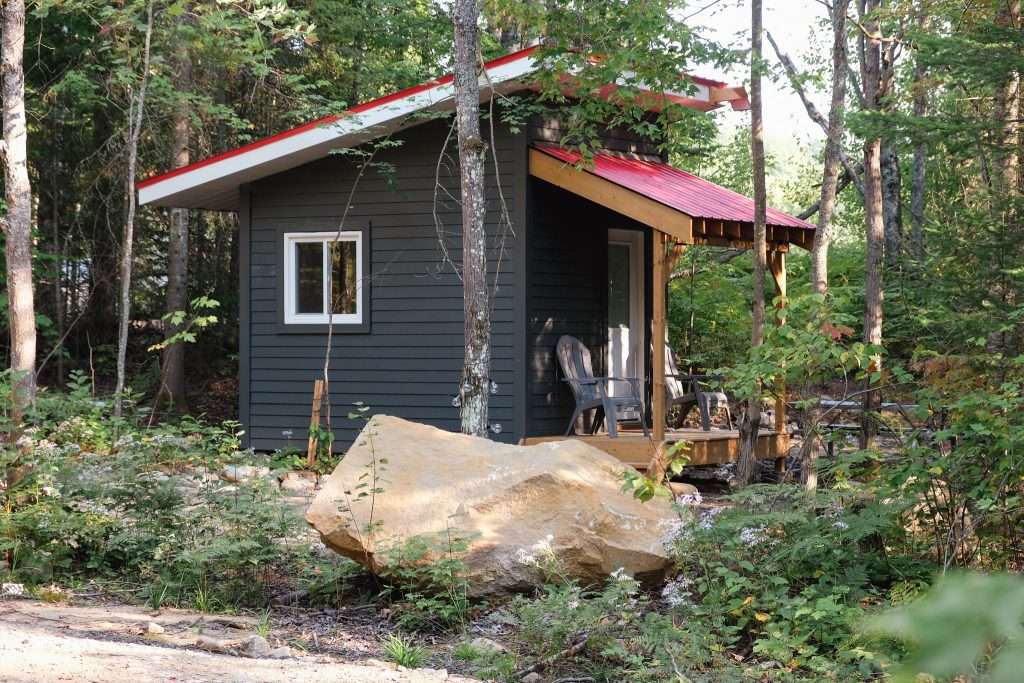 Four Corners Algonquin is a 90-acre, off-grid, dark-sky-friendly and accessible campground on Hwy 60 located just minutes from Algonquin Park's East Gate. 
Known for their bubble tent experiences, Four Corners Algonquin provides a range of tent experiences including:
Safari Tents

Pole Tents

Bell Tents

Bubble Tents

Tiny Homes
Extra perks: No equipment? No problem! Four Corners Algonquin offers all the camping equipment you need at reasonable rental rates, while including an Algonquin Park day pass and firewood for free! 
Camping in Algonquin Provincial Park
Classic camping in Algonquin Park remains one of the most popular ways to explore the park – so much so – it can be challenging to reserve a site if you aren't quick to book. 
Camping in Algonquin is grouped into two experiences:
Highway camping 

Backcountry camping