Welcome to East Gate Motel
Enjoy the revival of the great roadside motel, in this
reimagined, renovated motel, located between downtown Whitney and the east gate
of Algonquin Provincial Park. 
Indulge yourself in a classic road trip into the great
wilderness and take in the nostalgia of a great motor lodge. The East Gate
Motel combines everything you expect to experience at a classic motel, with new
modern, accessible comforts.
Five rooms have now been completely rebuilt, featuring luxury
finishes like shower spas and pillow top beds. Plus, enjoy perks like access to our complimentary guest rental program, earn rewards points towards free stays and a FREE Algonquin Park Day Pass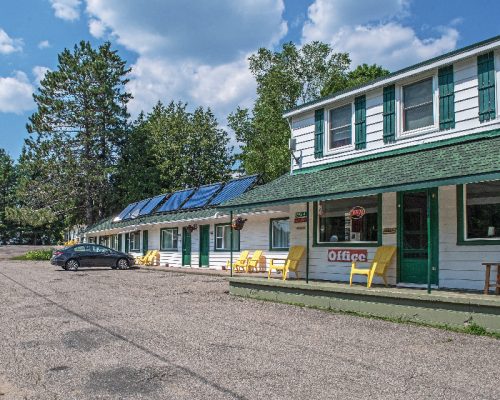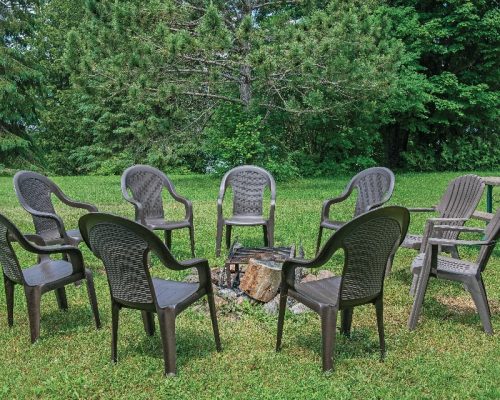 All of the rooms in our roadside lodges come with access to amenities designed to make your stay more comfortable and restful.
The woman and gentlemen were very kind, we stayed in one of the new renovated room and it passed all my expectations. Great spot, only 3min drive from the Algonquin East Gate Park! It was very clean and cozy. Highly recommended!
I gave 5 stars because I wasn't expecting much from the photos, but as I said it was very clean, cleaner than I expected! Definitely worth the price (especially being so close to the East Gate of Algonquin Provincial Park)... If you are looking for an affordable, clean, and friendly place to stay as close to Algonquin park as you can get, this is the place! We will definitely be returning the next time we come out that way.
I was looking for somewhere to stay, close enough to Algonquin but not quite camp. This cozy spot is perfect. Great price, clean, looks newly renovated and made accessible. Cute country like decor. We will definitely return.